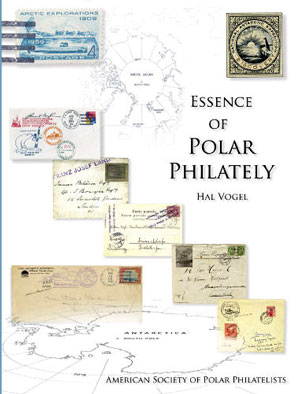 Postpaid USA $65 / Canada $75 / Elsewhere $80
Contact ASPP Treasurer Ned Harris to Order
The American Society of Polar Philatelists was founded in 1956 and has grown to become an international organization with approximately 300 members worldwide. Society members enjoy a common interest in the stamps, covers, and postal history of the north and south Polar Regions. Many warm friendships have evolved from these mutual interests in the philately of the coldest regions of the earth. This worldwide membership is held together through the publication of Ice Cap News, our award-winning quarterly magazine. Each issue contains articles, columns, illustrations, and news related to our specialized field. Many articles deal with expeditions from the Heroic Age up until the most recent treks to the ends of the earth. Other articles provide details on the Russian Arctic, trans-polar flights, Antarctic scientific research stations, Alaska, famous polar explorers, Operation Deep Freeze, polar thematic cachets, and new stamp issues. Regular columns discuss polar philatelic activities related to the U.S. Antarctic Program, Tristan da Cunha, Northwest Territories, Scandinavia, polar postal history, and book reviews among others. Our journal ICN is extensively illustrated with photographs of people and places, cachets and cancels, maps and other documents. There are reports of our conventions and members' exhibition awards. The "Trading Post" offers members the opportunity to acquire or trade material. Members are encouraged to contribute articles and columns in order to share their specialized knowledge with others. The ASPP provides mail auctions so that members can buy and sell duplicate material. An Estate Advisory Service assists members and their heirs in the disposal of collections.